NeoBiz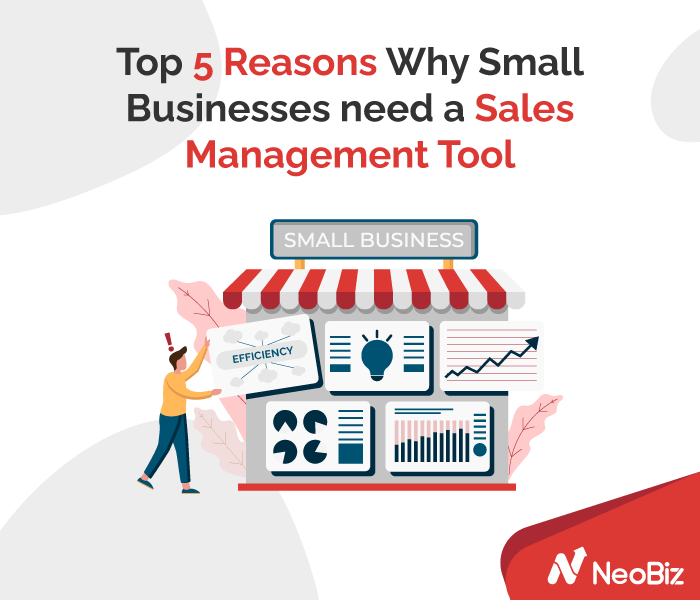 Top 5 reasons why small businesses need a sales management tool
Discussions on how technology and digital transformation would affect businesses over the coming years have been constant. But the practical implementation of some seemed like a distant future just about a few years ago.
The way businesses operated changed almost overnight since the onset of COVID-19. And in just a few months into the crisis, the world had seen years' worth of transformation.
Times are still uncertain. Businesses are still coping with the changes. And amidst all the negatives, certain positive measures can help companies remain in business.
One way businesses have been able to bring about significant changes in their workflow is by adopting management tools. Such tools were once considered only a competitive advantage, but today they are a necessity.
Sales, one of the most important business functions, has evolved greatly over the past few decades. More so since the onset of the pandemic. The growing adoption of sales management tools has made it easier for businesses to push through problems that stunt productivity and growth.
Sales management tools prove beneficial for not just the larger businesses, small businesses have a lot to benefit from it, too.
Why do small businesses need a sales management tool?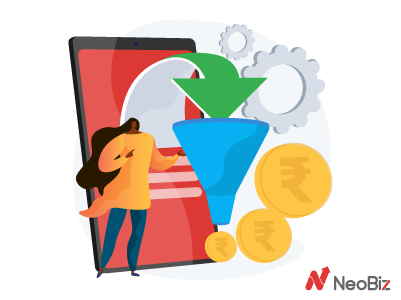 Managing sales without the right tools will only lead you to spend more time updating data manually. But putting the right sales management tools in place can make a huge difference.
From maintaining your customer data in one place to gaining valuable insights on your business performance, all of this will become significantly easier and simpler by using a tool that befits your business.
Enhanced lead management
Managing leads is crucial for sales operations and involves a complex process. Relying on outdated methods like manually maintaining lead information on paper or even Excel sheets only increases the chances of missing out on important sales opportunities.
The probability of human error is higher when processes like sales are handled manually. By implementing a strong sales tool, small businesses not only improve how all their leads are managed but also increase the chances of lead conversions.
With the record of all the leads maintained in one place, businesses can conveniently organize and analyze them. They can seamlessly allocate their leads among their executives and track the status of each lead.
Implementing the right sales management tool will help small businesses make the most out of their leads. At the same time, it will equip teams to access necessary information easily and help them improve their customer interactions.
Increased efficiency and productivity
The sales team's efficiency and productivity have a direct impact on the revenue of a business. If the representatives are spending more time doing administrative tasks than actually selling to prospects, it is only negatively impacting a business' revenue growth.
Sales management tools streamline the sales process, thus making it simpler and easier for the teams to manage their sales tasks. Having access to necessary details makes it easier for them to manage interactions on the go.
Most importantly, they spend less time doing mundane tasks like maintaining multiple spreadsheets, dialing each number, keeping track of follow-ups, etc., and more time converting leads. Thus, increasing process efficiency and team productivity.
Better customer communication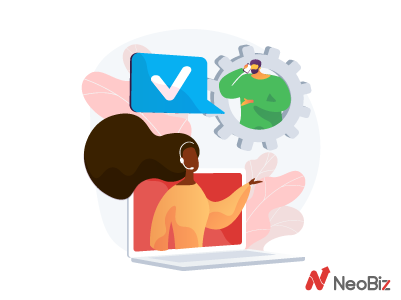 It gets difficult for sales representatives to save every contact detail on their phones and send prospects and customers relevant information individually. And keeping a track of what was sent to whom and when only adds up to the difficulties.
Sales management tools with features like multichannel communication, predefined scripts, real-time reporting, etc. make it easier for representatives to enhance their engagement with prospects and customers.
With all the information at their disposal, they know which ones have been contacted or not and what their current status is. They can structure their outreach accordingly and send information that is beneficial for their targets. Thus, enhancing and personalizing communication.
Sales management tools play a great role in improving customer support as well. Proactive customer communication will not only enhance the experience that the business offers but also increase the chances of retention.
Clear and concise business insights
Without a sales management tool, it becomes difficult for businesses to effectively manage their performance in various aspects. If the reporting process has a lot of gaps and is not standardized, businesses will be unable to make well-informed decisions.
Implementing the right system will not only standardize the reporting process but also give detailed and transparent insights into the performance of your team and the status of your leads.
With so much data available, small businesses can easily identify where their efforts are falling short and what strategies are working. They can both enhance their strategies and come up with new ones accordingly, hence, maximizing their efforts.
Boost business growth
Sales growth directly affects the growth of a business. No sales equal to no revenue and no revenue equals no growth. Therefore, small businesses need to rework their sales strategy and incorporate the right tools to achieve desired results.
Implementing the right tools ensures a smooth running of the sales process. They help a business store and manage customer data, get clear reports, automate time-consuming tasks, track sales performance, and more.
With all of this done right, the chances of conversions increase. With increased conversions, the revenue increases. Hence, a significant boost in business growth.
It's about time that small businesses started putting the right systems in place to make their sales process more efficient. NeoBiz is one such sales management app that makes managing sales a lot simpler and easier.
Click here to download the NeoBiz app now.