Marketing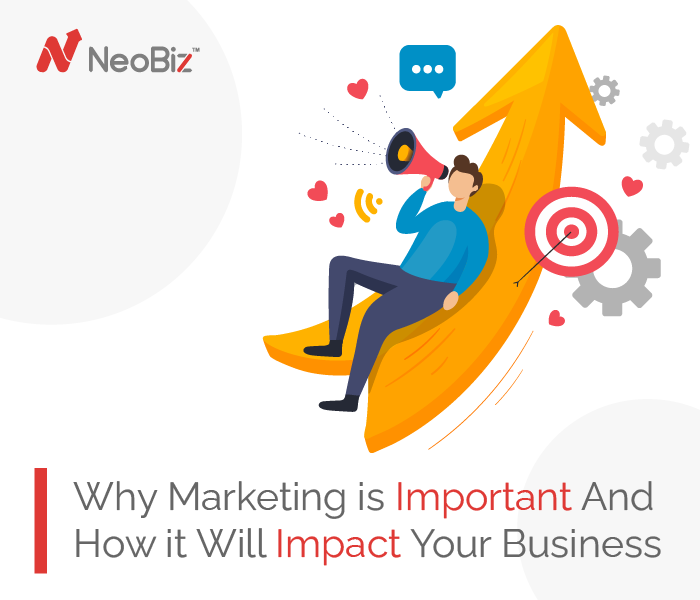 Why Marketing is Important And How it Will Impact Your Business
Marketing is one of the many pillars of establishing a great business. It is a multifaceted tool that helps establish and cement the position of an enterprise among its competitors in the market.
No matter what kind of business you run, whether it is small, medium, or large, the success of your operations depends heavily on how well your products and services are marketed to your customers.
But what exactly is marketing all about? How does it relate to your business endeavors? Are there tools you can use to improve your outreach and marketing process? Read on to find out why marketing is important!
The Significance of Marketing
In the most basic sense, marketing is the primary way in which companies can increase brand awareness among their target audience. It is the most important way in which clients can learn more about a business – the products that they sell and the services that they offer – without necessarily being exposed to the business beforehand.
Moreover, SMBs in particular would be overlooked by consumers if they did not put major effort into marketing their core business ideas to their audience.
Related: What is Sales and Marketing for SMBs?
Businesses can use marketing to their advantage in the following ways:
1. To spread information
One of the key goals of marketing is to increase awareness of particular business services and educate customers on various aspects of the business' offerings. Businesses can also use targeted marketing to raise awareness among selected and niche demographics according to their current business operations.
Also Read: Types Of Marketing Channels That You Must Focus On In 2021
2. To maintain a brand presence
Marketing also provides a phenomenal opportunity for small businesses to sustain their image within their audiences. It keeps customers engaged with their products and services compared to their competition, and allows greater lead generation and customer retention over time.
3. To further customer relationships outside the workplace
Building a reputation and goodwill among modern customers is not just about good CRM within the workplace – it also requires businesses to engage with customers outside the business. This is especially true for SMBs who need to increase B2C relationships to generate more leads and, hence, sales.
4. To grow business opportunities
Good marketing is a vital strategy to take business processes to the next level. Using the numerous valuable insights obtained from marketing, businesses can assess their current standing in the market, make informed business decisions, and decide on ways to improve their operations in the future.
The Impact of Marketing on Business Growth
Not only is marketing an asset for kickstarting a business venture, but it is also essential to create new business opportunities. To further elaborate on the significance of marketing, let us look at how it can impact the growth of a business:
It helps expand business operations
Marketing improves the reliability of your business operations to potential clients and customers. The best way to expand your business operations is by generating leads in different markets and demographics. And the best way, in turn, to do that is by stepping up your marketing strategies to reach more customers.
It helps make conversions more efficiently
Marketing is not just limited to generating leads, it can also help convert them into full-time clients. Different approaches to customer marketing (such as providing offers and incentives) can help generate more revenue through sales by building customer loyalty and faith in your business operations.
It provides insight into business prospects
Marketing within different demographics allows businesses to get a complete picture of their potential. Using this information, companies can choose to target different audiences, revamp certain sections of their operations, improve on aspects of their logistics, and so on to optimize their operations and get the best results.
Digitize to Improve Your Marketing
Now that we've sufficiently established the need for marketing in businesses, are there any ways to streamline this process? Of course!
Read: What is digital marketing and why is it important for SMBs?
Numerous management tools and software can be used to digitize and streamline business operations. Once you have a good idea of your prime audience and what they are looking for from your line of business, you can start to organize your business strategies using digital platforms. 
These tools will help align your marketing with customer requirements, distribute workflow among team members more efficiently, and keep track of your current and potential engagements with ease.
NeoBiz offers a simple, easy-to-use management app for small and medium businesses to streamline their business processes. Take your business marketing to the next level by improving work distribution, lead generation, and customer engagement using a single platform!