Sales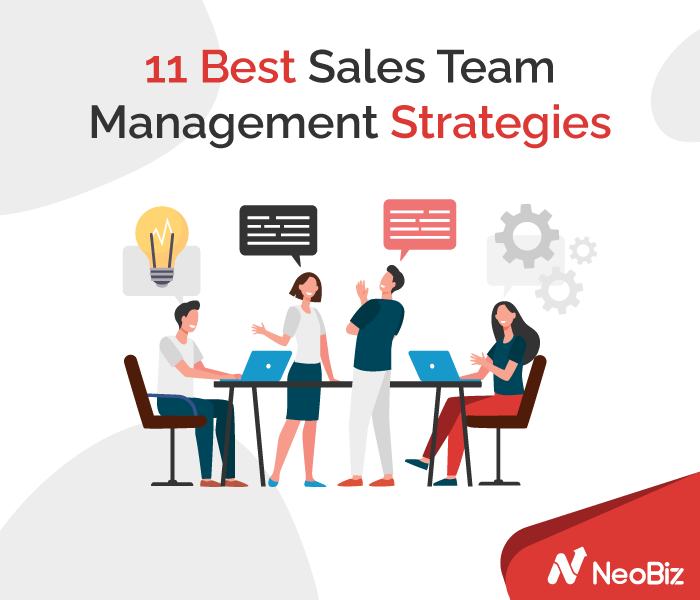 11 Best Sales Team Management Strategies
Businesses are constantly looking for ways to increase their sales, but what about the sales team on whom the responsibility majorly lies? Are they achieving their existing targets? Are they feeling motivated enough to perform at their best?
Regardless of the number of members you have on your sales team, it's most important to improve the sales management process to not just enhance your business performance, but to keep your team motivated and satisfied.
In this article, we will look at 11 sales team management strategies you can use to improve your sales team management and scale your business growth.
11 Best Sales Team Management Strategies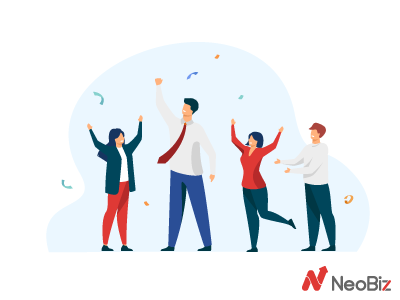 Set measurable goals
Setting sales goals is not about assigning random figures. The goals should be realistically high and measurable. Your sales team should not be given targets that you know are impossible to achieve, nor should they be given a low-aiming target that creates no sense of achievement.
Know your team
To be successful at your sales management strategy, it's necessary to take the time to know your team. It's important to know the strengths, weaknesses, learning, and selling styles of your team. Knowing and engaging with your team well will help you build a winning sales team.
Prioritize training and learning
Help your sales team build stronger foundations by regularly training them on the latest industry practices. Also, help them understand your product or service inside-out. They are the first point of contact for your potential customers, it reflects badly if they lack proper training and industry knowledge.
Celebrate wins
Sales is an extremely stressful profession. Many businesses fail to realize how even a small gesture of appreciation can motivate the sales team to perform even better. It is absolutely necessary to acknowledge both individual and team wins. And celebrate the wins together.
Give genuine feedback
To keep sales reps engaged in their work and motivate them to aim higher, it's important to create a feedback loop. Knowing from you what their strengths and weaknesses are will have a positive effect in promoting growth and success.
Create and encourage transparency
Let your sales team know the metrics on which their performance is being measured. Provide them with an environment where they all know what the status of their performance is. Seeing how they are doing in comparison to others will motivate them to perform better.
Establish clarity on roles and responsibilities
Your sales team should know exactly what their roles and responsibilities are. If someone is great at cold outreach, assign them that task. If someone is good at giving demos, let them handle demos. But make sure the tasks are assigned to those who can complete them.
Pay attention to every issue
Be it an issue with your company's performance or a team member's performance, make sure you tackle each problem well. Even a minor setback in your team member's performance can cause a major setback for the business. See to it that every issue, big or small, is looked into.
Create incentive programs
Though words of appreciation and recognition are important, it's also important to incentivize your sales team. Incentives are undoubtedly one of the most powerful motivators to encourage your team to put in extra efforts to achieve targets.
Set up individual meetings
Prioritize one-on-one meetings with your team members. This is a chance to build stronger relationships with your team members by knowing them better, providing constructive feedback, and gaining insights into how the sales process can be further improved. 
Use technology
Fortunately, sales is not what it used to be some years ago. With the constant improvement in technology, sales processes today can be automated and with sales automation, businesses can seamlessly streamline the process and achieve maximum results.
Managing sales teams can be challenging, but the challenges are not impossible to overcome. By implementing the above-mentioned strategies, you can build a winning team.
Not to forget, it is extremely important to keep in mind that an efficient sales team begins with hiring the right people. Having people with a low sales drive on your team will increase your challenges and decrease your growth.
A little more on sales…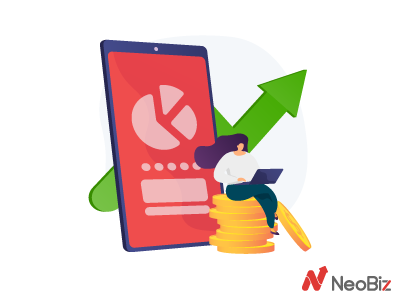 1. How can I improve my sales team?
Getting your sales team to maximize their performance is challenging, but is crucial at the same time. Here are some tips to improve your sales team's performance:
Set realistic and specific goals that align with your business objectives
Track your team's progress both qualitatively and quantitatively
Create an open environment to encourage engagement
Stay connected with your team members individually
Monitor your team's performance regularly, but don't micromanage your team
2. How do sales teams work in SMB?
The goal of every sales team in any organization, regardless of its size, is to achieve targets and bring in revenue. So, the primary differentiators here are the size of the team and the scale of deals they aim to close. All-in-all, SMB sales teams work the same as their larger counterparts, just the scope of reach is different.
3. What are 4 general ways to increase sales?
Every business has its mix of tactics and strategies to achieve higher sales. Some invest heavily in marketing activities, some change their pricing strategy, and a lot of other ways. Here are four general ways to increase sales:
Enhance sales communication channels
Increase community engagement
Focus on high-value customer retention
Concentrate on local/domestic market
4. How do sales management tools help manage sales team activities?
A sales management tool automates recurring tasks that consume your team's time, tracks their performance to know how each member is doing, makes lead and task management easier, and streamlines customer engagement. With the right sales management tool, your team spends more time closing deals than handling mundane tasks.
With so many tools available today, both free and paid, SMBs can easily bridge the digital gap that persists in their businesses. NeoBiz is one such free tool that helps micro, small and medium businesses manage their customer engagement and increase their sales.
Click here to download the NeoBiz app today to manage your sales easily.