NeoBiz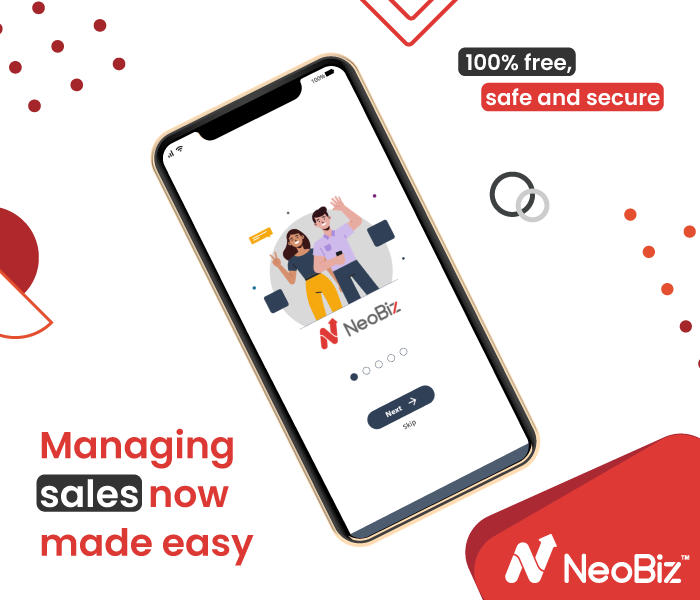 NeoBiz: Free, Simple and Secure Sales Management App for SMBs
SMBs: The need to go Digital
Small and Medium Businesses (SMBs), also referred to as the backbone of the Indian economy, massively contribute to the economic growth of the country. Being so important, it is imperative for them to be backed by strong technology in these dynamically strange times.
Studies suggest that digitally-empowered SMBs have double the chances of growing their revenue than their offline counterparts. In attempts to help them enhance the efficiency of their business processes, the government and various tech companies are coming up with measures and solutions to make their digital transition easy.
There are over 6.3 crore SMBs spread across 700+ districts in India, despite the significant initiatives taken, the percentage that have introduced technology in their process is staggeringly low.
What is NeoBiz?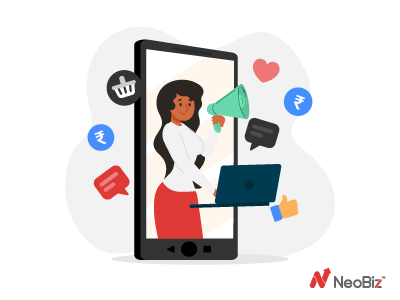 It is evident that with the adoption of the right tools, businesses have achieved higher efficiency levels. Processes like accounting, HR, marketing, etc. have been made simpler and clearer through technology. All these processes and more are important to a business' growth, and one such integral part of a business is sales.
NeoBiz was developed keeping in mind the growing demand for businesses to take their sales digital. It is a sales management app for the SMBs of Bharat, present in tier 1, tier 2, and tier 3 cities, and is a product by NeoDove, a SaaS startup founded in January 2020 by Arpit Khandelwal and Ankit Kumar Agrawal.
NeoBiz is an easy-to-use mobile CRM that is intended to help business owners, entrepreneurs, freelancers, and agents to structure and organize their daily sales process. With the help of NeoBiz, users can store and access all their customer information in one place and enhance customer engagement by communicating with them via multiple channels. By making this platform simple and including in it the essentials for day-to-day sales management, our aim is to help businesses increase their efficiency effortlessly using the right tool.
Why NeoBiz?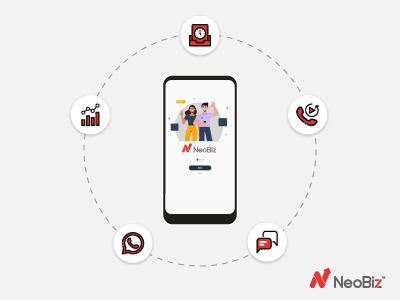 Ever since the outbreak of COVID-19, businesses have had to relook their growth strategy. And these times have repeatedly proved why adopting digital ways is a must.
NeoBiz helps businesses easily streamline their sales process and significantly boost their performance through features like:
Customer Data Management:
For storing, accessing, and managing all the necessary lead and customer information on a single platform.
Customized Tags:
Creating and assigning customized tags to manage customer information more efficiently.
Schedule Messages & Reminders:
Setting reminders and scheduling messages ahead of time to ensure a productive and organized day without missing a single task.
Multichannel Communication:
Communicating with leads and customers through WhatsApp, SMS, or Phone.
Team Management:
For adding team members, assigning tasks, and keeping your conversations going seamlessly over a group chat.
Track Business Growth:
Getting important and accurate metrics based on sales performance and customer engagement to track business progress.
There are more features in the pipeline such as enabling integration with platforms like Facebook and Google Ads, integrations with telephony services, message templates, and team management. NeoBiz, for now, solves the sales problems faced by SMBs, but in time we aim to help streamline the other aspects of a business, too.
We are focused on contributing to the growth of millions of businesses. With our founders' strong combined experience of working with esteemed organizations like Ola, Cvent, and CarDekho, and with the time spent over the past one and a half years providing a high-impact solution to businesses through NeoDove, Neobiz is set to create a buzzing impact of its own.
You can download the app from Google Play Store. Click here to download the NeoBiz app today to manage your sales easily.