Sales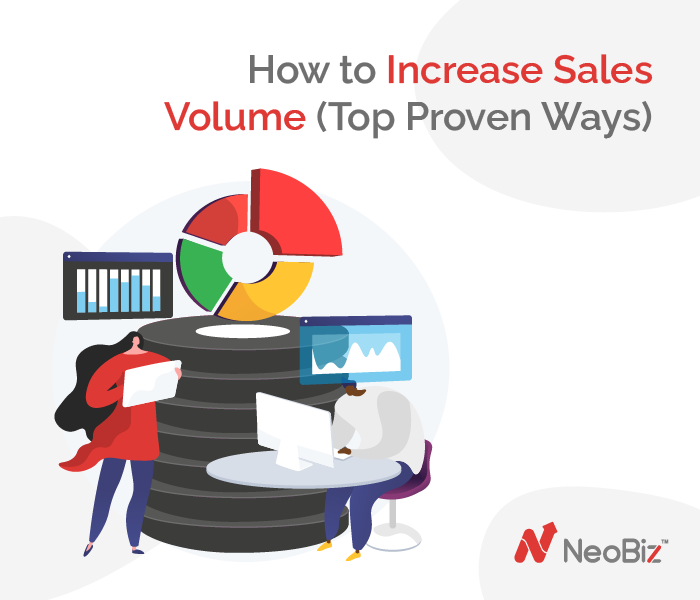 How to Increase Sales Volume (Top Proven Ways)
Introduction
There are many ways to judge how a business is faring, given its current position in the market. Such analyses are essential in providing an understanding of how to manage business operations in the future. And arguably, the most important of these metrics is sales volume.
Being such an integral part of business operations, we must adequately understand its significance and value-addition capacity.
The Significance of Sales Volume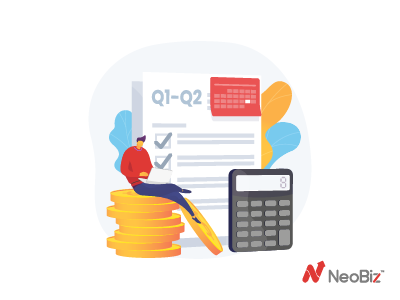 Sales volume is an essential metric that governs the success of all kinds of businesses. It describes the number of units sold during a financial period (i.e., the time between the creation of two consecutive financial statements for a specific accounting period). Investors will use sales volume to judge the sales growth rate and decide whether a business is thriving or falling.
However, this is not a complete representation of the overall revenue for a business. Sales volume is typically determined at the level of product manufacturing, customer purchase rate, subsidiaries, etc., which provides a good idea of how the business is growing.
This is especially useful concerning SMB sales – small and medium businesses will need to keep a close eye on how their sales fluctuate to make decisions about their business operations and success going forward.
But before we learn the different strategies to increase sales volume, let us look at how to measure this valuable metric.
Measuring Sales Volume
Sales volume for both SMB sales and non-SMB sales represents the total number of units sold. It does not speak towards the monetary gains or losses of a business. Consider, for instance, that your company sells 500 units of product A during the reporting period Q1. Then your sales volume for period Q1 is 1000.
If in the next reporting period, Q2, your company sells 1000 units of A, you can report a 50% increase in sales volume from the last period (Q1).
How to Increase Sales Volume
There are many different ways in which SMB sales and sales volume overall can be increased for the betterment of the company. This is a mixture of organic and developmental methods that focus on optimizing different facets of business operations.
Given below is a list of tips and strategies to increase sales volume for small businesses by closing more sales deals: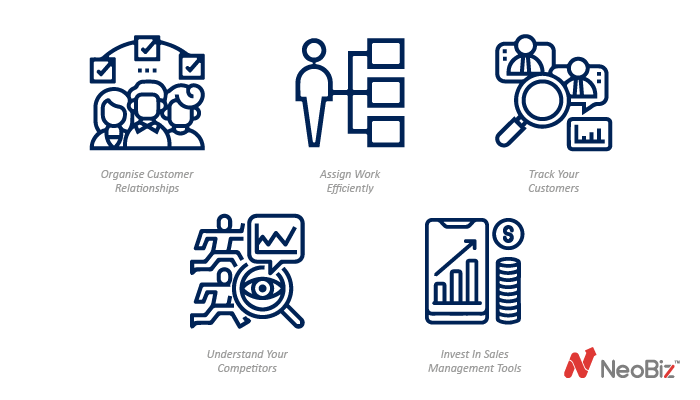 1. Organize customer relationships
When dealing with many potential customers or leads, most companies often struggle to keep track of their communication. There may be many manual ways of data entry that can compensate for this; however, these are not efficient nor effective.
Be sure to engage with your leads and clients in a regulated fashion and not haphazardly so that they put more faith into your business and, in turn, benefit your sales.
2. Assign work across your team efficiently
Another frequently overlooked strategy for optimizing sales processes is disorganized workflow. This is true even for small and medium businesses where staffing is deceptively less.
In order for lead engagement and sales to run smoothly each and every day, it is crucial to have a central platform where your teams can communicate and important information can be shared, such as directives, deadlines, objectives, and so on.
3. Don't lose track of the customer
Once the engagement with a lead has been finalized, the next important step is to retain their business. Far too many companies begin to lose track of their customers after the initial engagement, which in turn causes the customer to lose faith in the business and not continue with them.
The best way to retain customers and keep orders coming your way is to broaden your engagement base using a CRM app that maintains periodic messages, emails, offers, incentives, etc.
4. Understand your competitors
As with any novel or longstanding product, rivals and competitors will always be your primary source of comparison. In order to achieve the best possible deals for your customers, make sure you are entirely aware of the market sentiment at the time of the agreement.
This will help you retain more sales orders and increase the trust that the customer has in your business knowledge for future deals.
5. Invest in sales management tools
To make the best of your sales per deal in terms of both sales volume and customer satisfaction, the easiest way is to invest in good sales management tools or software such as the one offered by NeoBiz. These tools will help optimize your sales processes in a way that satisfies both the end-customer and the involved team.
Saving precious time during and between multiple customer engagements will allow you to pay more attention to the fine details of customer relationships and, hence, drive your sales up.
In Conclusion
Having looked at all the essential details regarding the sales volume, it is now time to incorporate this helpful metric into your business operations. Knowing the best strategies to increase sales volume is one thing, but being able to use them to your advantage is a different task altogether.
In order to achieve the best results and utility in this manner, you will need to streamline your sales processes using sales management software. NeoBiz is your one-stop destination for streamlining your business operations and various other strategies to drive business growth.
Incorporate the best practices with the most efficient software on the market to make your business boom.